About Smarter Bridal
If you're like most brides getting married, you want the perfect wedding dress but you don't want to spend a fortune. And finding a quality custom wedding dress seems impossible. But what if I told you that Smarter Bridal offers affordable custom wedding dresses without sacrificing quality or customer service?

Our team of expert designers will work with you to create the dress of your dreams. And because we believe that every bride deserves an affordable wedding dress, our custom design prices start at just $999.

So if you're looking for a custom wedding dress that won't break the bank, visit smarterbridal.com today. We can't wait to help you find or design the perfect wedding dress for your big day.

We strive for all brides experience with us to be exciting, enjoyable and as stress free as possible.  Smarter Bridal is the smart choice whether you are on a tight budget or simply looking to get the best value for your money.

We offer both existing designs made to your custom measurements  or you can opt for a custom design to create your perfect wedding dress.

As well as great value for money we offer:
Custom measurements (hello to BIG savings on costly alterations)
Customizable options (add sleeves, different back style etc.)
Quick shipping (dresses arrive to your doorstep within 4-14 weeks)
100% satisfaction guarantee (or get a full refund)
As well as great value for money we offer the following with all our wedding dresses:
Custom measurements 

(hello to BIG savings on costly alterations)

Customizable options 

(add sleeves, different back style etc.)

Quick shipping 

(dresses arrive to your doorstep within 4-14 weeks)

100% satisfaction guarantee 

(or get a full refund)

We don't charge extra for sizes up to 28+ 
If you want that dream wedding dress but do not want to pay more than you should. Then Smarter Bridal is definitely for you. Let us help you design or find your perfect wedding dress.

Contact us today to make your dream wedding dress for less a reality!

Our History Helping Brides
Smarter Bridal was founded in 2012 (formally named mintBRIDAL) with the goal of making modern wedding dress shopping a more positive experience for brides.  We love working with curvy brides, introverted brides and brides simply looking for a high quality wedding dress for less.  We believe that all women should feel beautiful and confident on their wedding day.

Our team of friendly wedding dress experts are always available to help you find or design the perfect wedding dress for your big day. Start your happily ever after in your dream wedding dress for less!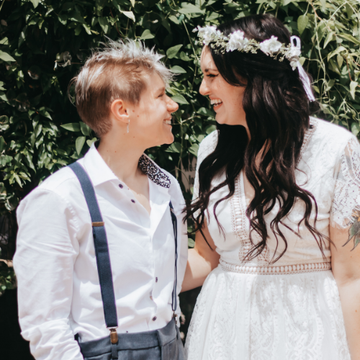 "Smarter Bridal will not disappoint. The fit and price can't be beat. The owners are very easy to work with. They are professional and they know what they are doing. Definitely recommend!!"
— Summer S.

About the Women Behind Smarter Bridal!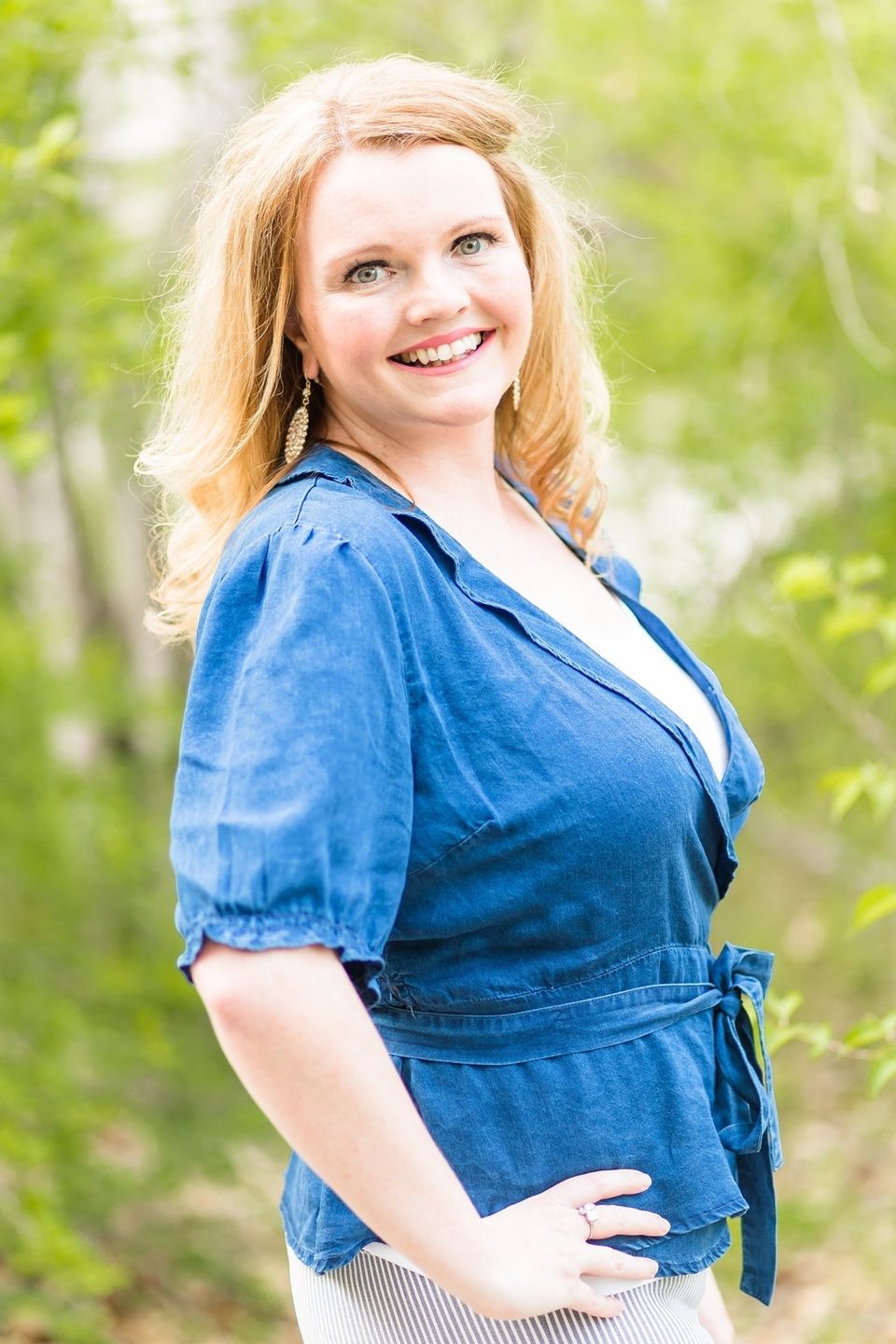 Please introduce yourself
Hi, I'm Kristie - the Visionary Head Honcho of Smarter Bridal.

Tell us how you started Smarter Bridal (which was formerly mintBRIDAL.com)
I was searching for my dream wedding dress, I quickly realized that the prices for designer gowns were out of my budget. I felt bad about my body and frustrated that I would have to spend thousands of dollars on a dress she couldn't even fit into the sample dress.  It was embarrassing when they informed me, I had to pay more because I was "plus-size".

I knew there had to be a better answer, so she started researching different ways to get your dream dress without spending a fortune. Although I couldn't try the dress on before ordering, I knew it was well worth the risk to get the dress of my dreams within budget and quickly. The risk paid off and I got the wedding dress of my dreams- and felt like a true princess on my wedding day!

I knew I couldn't be the only bride in this situation and vowed to help other brides just like me.  I quickly realized a whole number of different brides were looking for a similar option.  I personally have worked with plus size brides, introverted brides, busy brides, brides who didn't have family to take dress shopping and SOOO MANY MORE!!

What do you love most about Smarter Bridal?
I really love getting to know each bride and working with them to make sure they get their dream wedding dress. There is so much joy and satisfaction from that.

Why the gap between mintBRIDAL.com and Smarter Bridal?
Honestly I was overwhelmed with the success. Having two toddlers (they were 2 and 3 at the time) only added to the the amount of work and responsibility on my plate. There were other challenges such as hostility and intimidation from some of the competition that felt I was attracting business away from them despite me being purely focused on my own plans. So I chose to focus on family for a while.

What advice would you give brides looking to keep costs down?
My key advice is to spend money where it really matters for you and your fiancé. Avoid getting caught up with trends or traditions. Do what you and your partner feel will make your special day feel truly special to you. My husband and I wanted a small wedding and an awesome honeymoon. I still regret us not simply taking off to some dreamy sunny island and making the experience 100% about us.

What are you up to when you are not running Smarter Bridal?
Nothing beats spending time with my family which consists of Ryan, my husband of 12+ amazing years, our Irish Twins that are 10 and 9 (with the fiery red hair to match) and our sweet dog Twix. We all enjoy a family night with a movie and games. We also love to travel (cruising is a family favorite), checking out new places, trying new restaurants and different cuisines.  We are always up for a fun adventure!

I am always up for a girls night with my bestie...it's never a dull moment when Talitha and I get the chance to let our hair down and have some wine!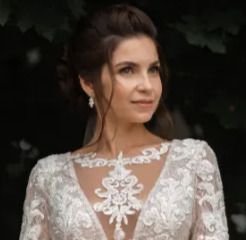 "Kristie is the most beautifully creative woman I've ever had the pleasure of working with. She is a dream come true!! Highly recommend!"
— Susan P.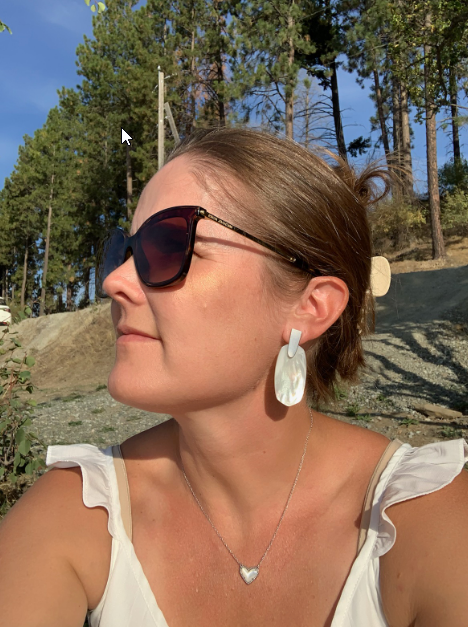 Please introduce yourself
Hi, I'm Talitha  - the Captain of Multitasking at Smarter Bridal.

How did you end up at Smarter Bridal?
I'd like to think I was a Smarter Bride before my time! I married the love of my life over 20 years ago and even back then I was already thinking about how to save a nickel or two on my dream wedding. I now have an amazing life outside Austin, Texas with my two daughters, husband, and bestie Kristie, founder of Smarter Bridal, just a few blocks away!

What advice would you give brides looking to keep costs down?
My best advice for keeping costs down on your dream wedding is knowing the right people and calling in favors where possible. My husband David and I got married at a gorgeous outdoor Greek-style amphitheater on the California coast and we paid next to nothing. My grandfather had taught at this university location and we were able to use his alumni status to get a drastic discount. We also had our reception on the ocean at a naval base, so having military family connections helped us secure this hard-to-come-by booking.

What are you up to when not multitasking at Smarter Bridal?
When I am not helping brides find their perfect wedding dresses, I am busy teaching third graders. I have been a teacher for 17 years and I love it! Third grade is such a fun age and they keep me young at heart. Speaking of young at heart, I go completely crazy for Disney! My family and I love to travel and we always make sure Disney is part of our annual family plans. Our latest trip was a Disney cruise and I was able to enjoy many mojitos under the Bahamian sun!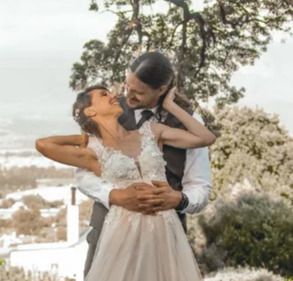 "You are in great hands with the ladies at Smarter Bridal. They are knowledgeable, dependable, and love helping brides find/create their perfect dress."
— Julienne M.