Custom Design your Dream Wedding Dress
Fully Customized Wedding Dresses start at only
$1,295


STEP 1

Fill Out our Dream Wedding Dress Form
Our team of experts is here to turn your vision into reality. We have a wealth of experience in helping brides create the perfect wedding dress and we can't wait to collaborate with you.

Don't miss out on this incredible opportunity! Take the first step by filling out the form below and let's bring your dream dress to life!

STEP 2

Book a Complimentary Phone Consult
During our consultation, we will review your design questionnaire and ensure that we are aligned with your desired design. I will guide you through the process of creating your custom wedding dress and address any queries you may have.

We will also provide you with a detailed quote for the cost of bringing your design to life. If you choose to proceed with Smarter Bridal for your custom wedding dress, I will outline the next steps for you.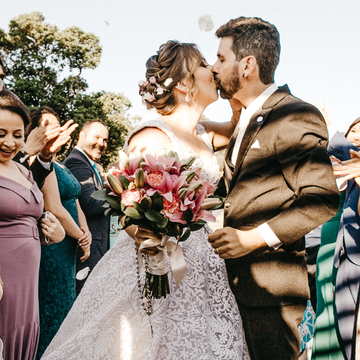 "I designed my gown with mintBRIDAL [Smarter Bridal] and had an awesome experience! I worked with Kristie at Mint Bridal [Smarter Bridal] and she really helped make my vision of a dress into a reality! I love my dress, I really appreciated all her suggestions. She was very patient and it was a pleasure working with her! The quality of the work is amazing, very intricate with no detail missed! My dress was completed in a couple weeks and it only took about a week to arrive once it was completed. My dress was custom sized to my measurements and exactly what I wanted! I highly recommend going through Mint Bridal [Smarter Bridal] for purchasing a dress or designing a dress!"
— Crystal